Irish Raider Outfitters LLC Customer Reviews
Ratings & Reviews Summary -
5.005 reviews
We had our first ever charter trip on Lake Champlain and it was a fantastic experience! Despite the chilly weather, the sunny morning and calm water made it really enjoyable. Captain Scott was an excellent guide - friendly, helpful, and always encouraging. Thanks to him, we had an absolute blast out on the lake. A huge thank you to Scott for an unforgettable day!
no more
I had an awesome time with Scott as our guide on Lake Champlain! He was a great guy and really made the trip a success. Even when we encountered some storms, he was able to accommodate us and be flexible. He knew so much about the lake, the fish, and the best techniques to use. Plus, his boat had plenty of room and top-notch equipment. We kept moving until we found the perfect spot to catch some fish and using the fish finder was a blast. Scott was really fun to be around too, so the whole trip was a blast. I'd definitely recommend him to anyone looking for a great fishing experience on Lake Champlain. I'm already looking forward to booking another trip with him!
DCT
Debbie Charland Trim
August 23, 2021
Today we had an absolutely fantastic day fishing with Captain Scott Thurber. I caught my limit, 3 beautiful Lake Trout, all in the double digits. My family also caught some very sizable fish as well. If you are looking to have an amazing fishing experience with family and friends, book a charter with Captain Scott aboard the Irish Raider. He definitely knows what he's doing and will go out of his way to see to it that you catch fish and enjoy the day!
Read More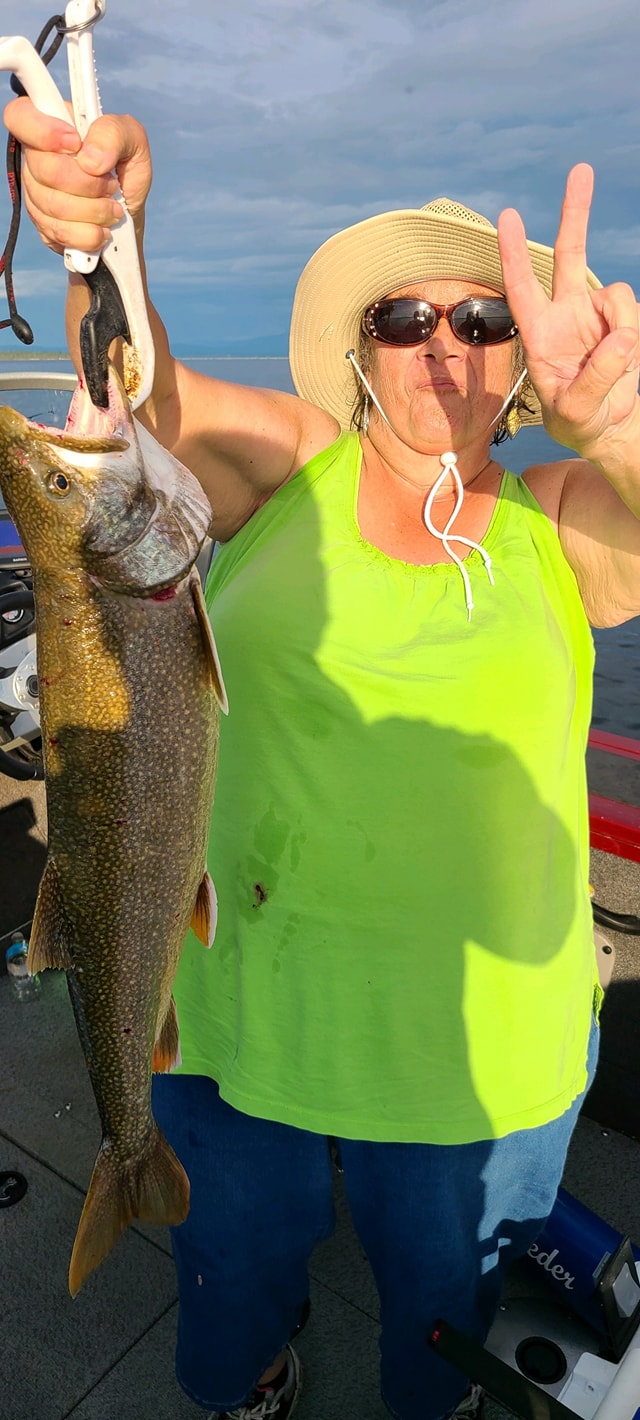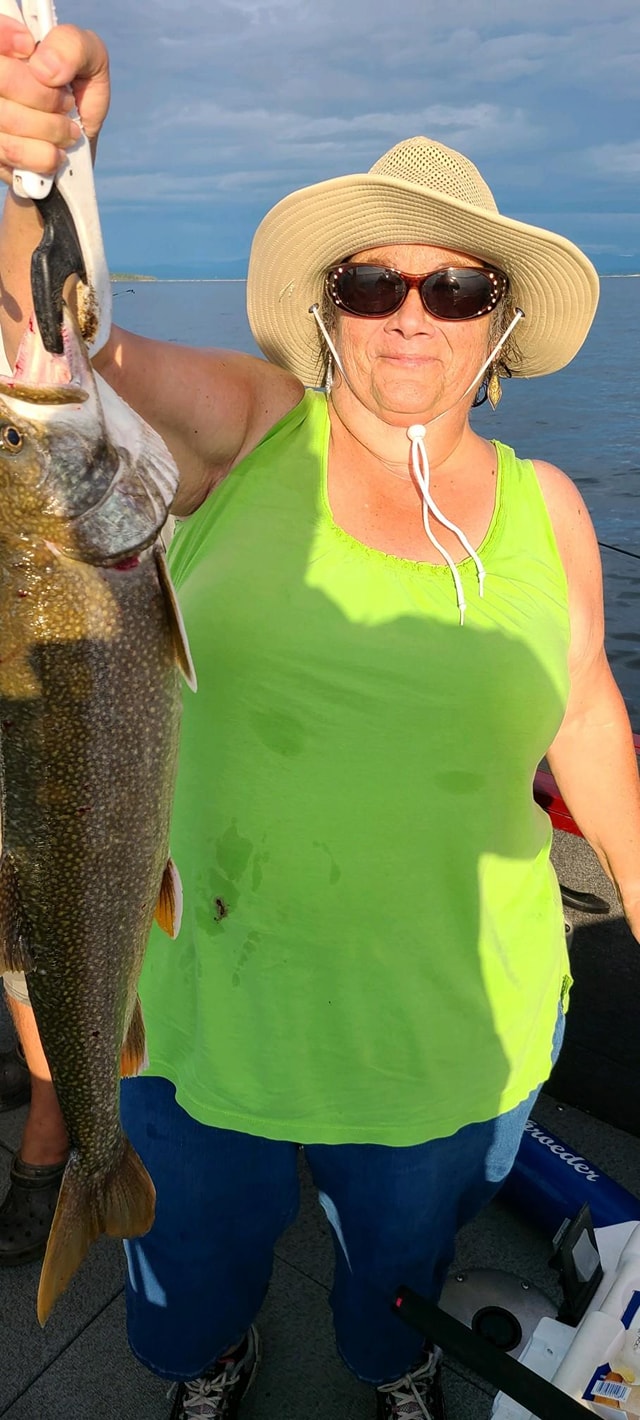 SS
Stephanie Smith
August 3, 2018
Had an amazing time fishing with Scott. I had not been fishing in many yrs and Scott was very helpful. We caught a 12lbs lake trout and a few 8lbs ones. The fish tasted so good. The boat was clean. Equipped for all kinds of fishing. I highly recommend fishing with Scott.
no more
Great times with great people
no more
Reel in a Trophy Catch: Exploring the Best Fishing Spots on Lake Champlain
About Irish Raider Outfitters Business Reviews
Irish Raider Outfitters has been receiving overwhelming five-star reviews from guests who have had an unforgettable fishing experience. Our expert guides, top-notch equipment, and unmatched knowledge of the fishing spots in the area have left guests blown away. They've caught a wide variety of fish, with some reeling in trophy-sized catches that they will cherish forever. Everything from comfortable boats to on-shore amenities is designed to make your fishing experience unforgettable. Our guests can't wait to come back for another round of thrilling fishing adventures. Join us and see for yourself what all the fuss is about - we guarantee an experience that you won't forget anytime soon!
Irish Raider Outfitters LLC Customer Reviews are provided by our guests. We focus on providing our lake champlain Fishing Charter guests the very best experience. Our Fishing reviews are from trips in Lake Champlain, Upper Saranac Lake, Twobridge Brook, Cold Brook, Negro Brook, Saranac River, East Branch Cold Brook, Upper Chateaugay Lake, Lower Saranac Lake, Lake Placid, Chubb River, North Branch Saranac River, Chazy Lake, Union Falls Pond, Middle Saranac Lake, Lake Clear Outlet, Deep Inlet Brook, Taylor Pond.